Bachelor's Degree Program
Environmental Systems Engineering
If you care about global warming, pollution, ozone depletion and their impact on local communities and people around the world, choose the University of Regina's unique Environmental Systems Engineering program and prepare for a rewarding career tackling critical issues in environmental systems engineering.
Accredited by the Canadian Engineering Accreditation Board, the environmental systems engineering bachelor program features faculty members conducting ground-breaking research:
Climate simulation

Cold region engineering

Drinking water and sustainable wastewater treatment

Energy and environmental economics

Environmental risk management

Sustainable environmental systems infrastructure
The environmental systems engineering degree at the U of R also helps kick-start your career. Hands-on, real-world experience through our pioneering Co-operative Education and Internships program  — the first of its kind in Western Canada — gives you a competitive edge.
Our innovative work + study program places you in a real, relevant job with a real salary — as much as $13,000 per semester. Essentially, you alternate academic semesters with work semesters. This seamlessly combines key knowledge and practical experience while earning your bachelor's degree.
What Is Environmental Systems Engineering?
Communities around the world and closer to home face many environmental challenges that require ethical, comprehensive solutions. The best answers break down boundaries and lift up the co-operation needed for real change.
With a U of R environmental systems engineering degree, you learn how to play an important role in tackling looming issues that put human safety, agriculture sustainability and other important industries at risk. Consider it your superpower.
Harness your methodical and creative mindset to engineer new systems. Learn to think ahead to implementation, integration and day-to-day management over the long term.
As an environmental systems engineering student at the University of Regina, learn to:
Conduct environmental impact, risk assessment and remediation studies

Use applied probability to make confident, well-informed decisions
Environmental Systems Engineering
Meet Your Faculty
Quick Facts
Program:
Bachelor of Applied Science (BASc) in Environmental Systems Engineering
BASc (Co-op) in Environmental Systems Engineering
BASc (Internship) in Environmental Systems Engineering
Accreditation:
Canadian Engineering Accreditation Board (CEAB)
Offered Through:
University of Regina
Request Information
Connect with us
Why Study Environmental Systems Engineering at the University of Regina?
Earn your environmental systems engineering degree at a place where the future of our world is cherished. Environment and climate action stands as one of the five pillars of the University of Regina's strategic plan.
At U of R, required engineering labs allow you to practice and apply what you learn in a dynamic and supportive environment:
Fluids dynamics and hydraulics laboratory, where you'll learn principles of fluids and their environmental impact
Applied biosystems lab, where you'll learn biological applications in a variety of environmental scenarios
Water and wastewater lab, where you'll learn design and optimization of water and wastewater engineering systems
Geotechnical engineering laboratory, where you'll use geotechnical testing and surveying equipment to study soil

In addition, Regina actively creates a welcoming community that brings together many perspectives to solve the world's most pressing climate issues. U of R embraces equity, diversity and inclusion among our core values.
Real-world engineering application
Kick-start your environmental engineering career with hands-on experience at real organizations doing real work that improves lives.
Make the most of co-op and internship opportunities. For example, strong professional connections made now give you access to rewarding, high-paying environmental engineering jobs — not just after graduation but throughout your career.
Your successes lay the foundation for helping future U of R students. Land that big job, then offer internships and other opportunities so that others learn and grow — just as you will during your time here.
Environmental systems engineering focus and courses
The University of Regina's environmental systems engineering bachelor's program takes a systems approach to engineering education. You'll gain technical and non-technical skills, including economic, social, environmental, administrative and professional awareness that successful professional engineers should carry into the workplace.
Don't miss these notable environmental engineering courses:
Environmental design and impact

Solid and hazardous waste management

Engineering project management

Engineering hydrology

Water resources systems

Groundwater development & contaminant transport

Terrain and site analysis

Highway design

Engineering biosystems

Advanced earth structures engineering

Water and wastewater engineering

Applied microbial systems

Transportation systems

Air pollution engineering
Accessible engineering professors, engaging research
Thanks to a 20:1 student-to-faculty ratio, you'll make important connections. Do leading research. Connect with industry-leading mentors. Find creative ways to grow your academic knowledge and practical experience.
Environmental engineering majors at U of R are part of a culture of research and seeking new solutions.
Bring your passion to protect people and communities. Let professors show you how to form critical collaborations and broaden the project success.
Vibrant engineering community
Get involved and meet others who share your engineering passion through organizations and student engineering clubs, like the Regina Engineering Student Society (RESS) and Institute of Electrical and Electronics Engineers (IEEE). Our students work with Engineers Without Borders (EWB) , and they even formed a Concrete Toboggan Team.
Spend time in the RESS lounge, a designated space for engineering students to study together and provide peer support. Your success and the success of all our students matters.
In-demand engineering careers
Join our graduates whose co-op and internship experiences led to environmental engineering jobs at organizations from SeedMaster and Parks Canada to the City of Regina and even graduates who've founded their own agricultural or engineering companies.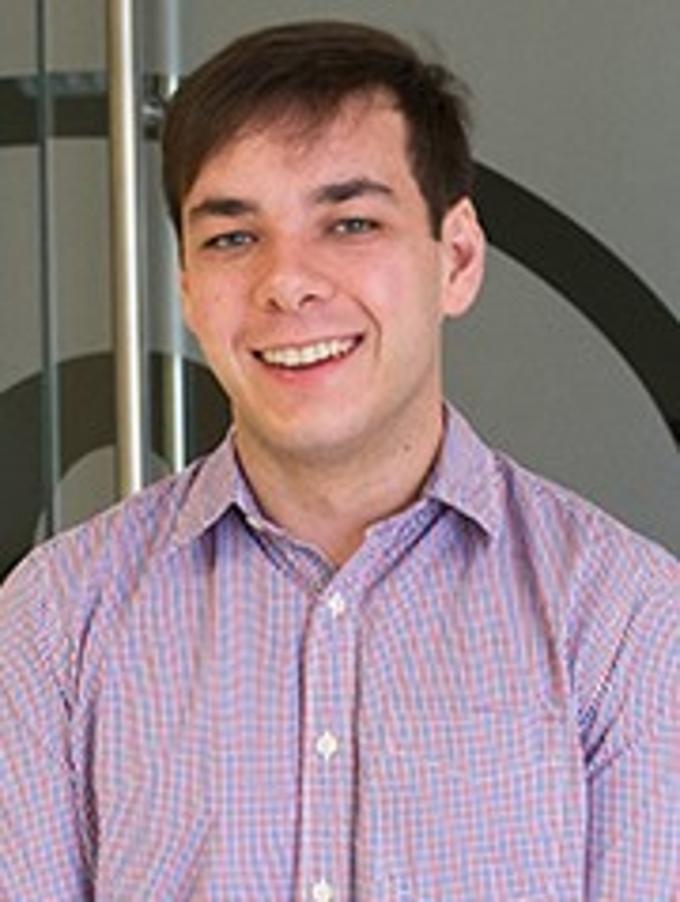 Dr. Ng's passion for engineering was contagious and greatly contributed to the sense of pride I have in my profession which has stayed with me throughout my early career.
Michael Badger '18
BASc in Environmental Systems Engineering
Environmental Engineer-in-Training with KGS Group
Environmental Systems Engineering Frequently Asked Questions
What engineering scholarships are available?
U of R offers more than 30 engineering-specific scholarships, bursaries and awards, including these:
Associated Engineering Award
EVRAZ Inc. NA Canada Scholarship in Engineering and Applied Science
Harald Liebe Undergraduate Scholarship in Petroleum Engineering
Helen Mary Morris Award for Women in Engineering
Regina Engineering Society Scholarship
Women in Environmental Systems Engineering Bursary
Are there study abroad opportunities?
Yes! Choose from a variety of study abroad programs to meet your needs, whether you want to study abroad for a week or a year in places like Spain or Ghana.
Gain the international experience and wider worldview employers value in our increasingly connected and global society. Plus, fluency in more than one language and cultural appreciation and awareness help you stand out. Big goals? Study abroad and compete for the best environmental engineering jobs, wherever you want to live.
What student groups can I join?
Customize your university experience to your interests and needs by connecting with your classmates and joining at least a couple of these organizations and active student groups:
American Society of Heating, Refrigerating and

Air-Conditioning Engineers (ASHRAE)

Engineers Without Borders (EWB)
Institute of Electrical and Electronics Engineers (IEEE)
RAM Techcon Airlock Team
Regina Engineering Concrete Toboggan Team (RECT)
Regina Engineering Student Society (RESS)
Society of Automotive Engineers International (SAE)
URobotics
Engineering Program Concepts and Goals
In the environmental systems engineering program, learn to recognize and resolve conflict, and use teamwork to tackle critical environmental issues. You'll find your own path to success as you find ways to limit pollution to air, water and land, protect water resources and other habitats and manage waste to keep communities safe and productive. And you'll receive mentoring and leadership from environmental engineering faculty members.
Experience
Experiential learning builds core job skills and experience. See engineering principles applied to campus life such as greywater catchment and reuse, and dietary shifts like Meatless Monday.
Research
Perform research that matches your interests and ambitions.
Connect
Connect with professors researching new ideas on drinking water safety and public health protection.
What Can You Do With an Environmental Systems Engineering Degree?
Environmental systems engineering degree graduates work for a variety of companies and organizations, including those shown here.

To explore minors that may be available in this program area, please visit the Academic Calendar or meet with your faculty advisor in the Academic Advising Office after you are admitted.
Brandt
Federated Cooperatives United
Ministry of Central Services, Government of Saskatchewan
Ministry of Energy and Resources, Government of Saskatchewan
Sask Energy
SaskPower
Stantec
Suncor Energy
Department of Agriculture and Agri-Food, Government of Canada
The Mosaic Company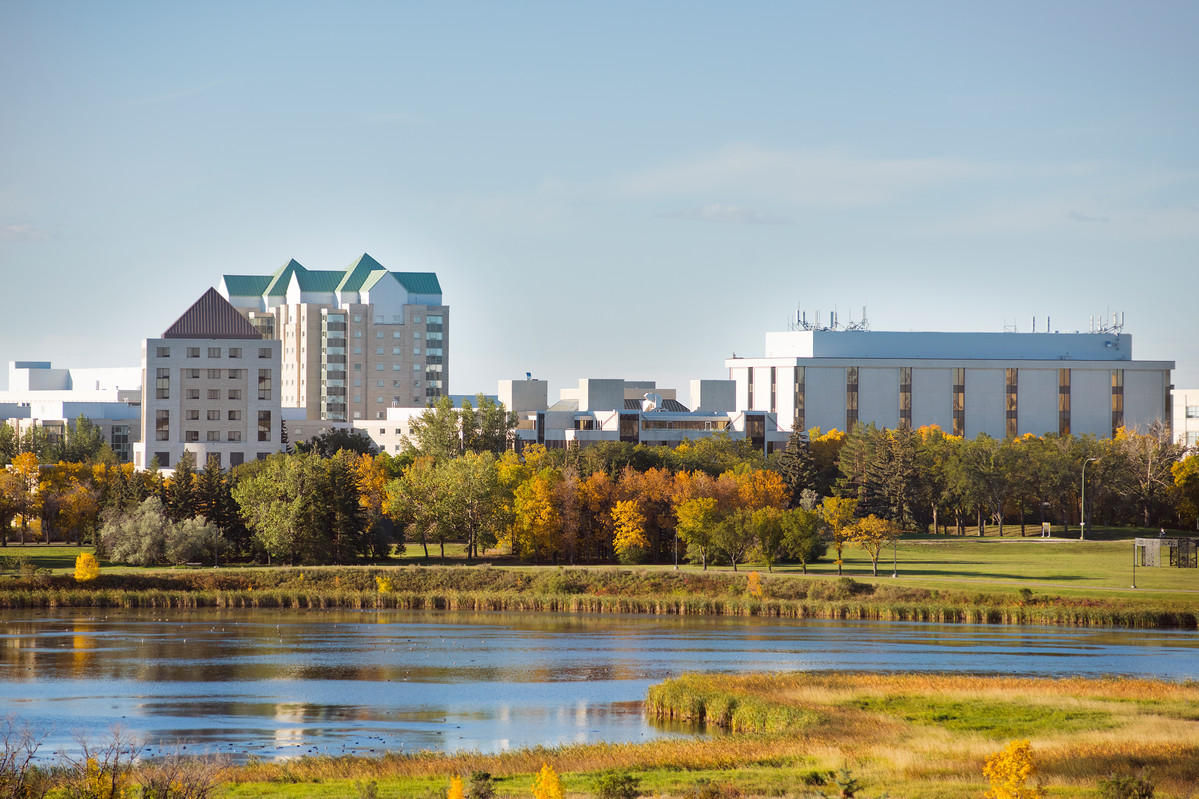 Request More Information
Loading...