Certificate and Bachelor's Degree Programs
Statistics
Immerse yourself in the world of equations, predictive modeling, and computation in our statistics program.
Statistics studies the collection, description, analysis, and interpretation of data. It is a data-driven science about how numbers help us understand the world, predict future events, and analyze information. Statistics uses mathematics to understand practical problems, as well as specialized tools for prediction and forecasting using data and models.
Statistics is heavily used in scientific fields and research contexts.
It is also used in areas like business, social sciences, government, and manufacturing.
At the U of R, you can take one of four bachelor's degree programs and one certificate program in statistics:
Bachelor of Science in Statistics
In this program you will take courses in statistics and probability, as well as theoretical and applied courses. Statisticians at the Bachelor of Science level are needed in industry, government, and academics (colleges, technical schools). The Bachelor of Science in Statistics is also a pathway to graduate studies, which can lead to a variety of skilled careers such as a statistician or data scientist.
Bachelor of Science Honours in Statistics
In the honours program, you will learn to be proficient in high level statistical reasoning that prepares you for careers in the non-academic sector and for continued studies at the masters and doctoral level.
Bachelor of Science in Applied Mathematics and Statistics
Graduates of this program will be proficient in the uses of mathematics, especially calculus, matrix algebra, differential equations, probability, and statistics. You will also be exposed to computer science and higher level mathematical reasoning in the form of mathematical proof.
Bachelor of Science in Statistics and Economics (combined major)
The combined degree in Statistics and Economics is designed for students with an interest in both fields. This program provides a broad understanding of the fundamental concepts involved in both subjects.
Certificate in Statistics
The two-year certificate is ideal for students who are majoring in another subject, but wish to acquire this formal credential to recognize their foundational knowledge of statistics. Because of the prerequisite structures of the program, the certificate requires at least four semesters to complete. Completion of the certificate can be a ladder into the Bachelor of Science in Statistics.
What is Statistics
Statistics is an academic subject that collects data for research purposes and provides theories and methods to analyze the data and make scientific judgments about uncertain outcomes that are of interest. It is a branch of applied mathematics. Statistics has two main sub-categories: descriptive statistics and inferential statistics. Statistical models and methods can be used in almost all industries and academic research disciplines that seek meaningful results from data. Here are a few examples of practical projects:
Predict full season results of Major League Baseball players based on their historical performance measures (e.g., hitting averages)
Classify customers based on spending behaviour (e.g., the number of shops to use, the average time to spend in a shop, the average amount to spend, etc.)
Predict whether someone will have a certain type of cancer based on demographic, diet and clinical measurements
Identify the economic impact of epidemic animal diseases and the control programs
The rapid development and increased use of information and communication technologies produce a vast amount of data that can be used for many purposes. Recently, there has been an increased demand for statistical specialists, such as statisticians or data scientists, who analyze and use large amounts of data. Statisticians apply their knowledge to solve problems in almost every field of science, technology, and business.
Some courses offered in statistics at the U of R include:
Introduction to Statistical Inference
This course includes sampling distribution theory and the central limit theorem; large sample theory; methods of estimation and hypothesis testing including maximum likelihood estimation, likelihood ratio testing, and confidence interval construction.
Statistical Learning and Predictive Modeling
This course examines selected topics and techniques in statistical learning and predictive modeling, including linear models, logistic regression models, regression trees, classification models and statistical software.
Sampling Theory
Sampling Theory examines simple random sampling; systematic sampling; stratified and cluster sampling; ratio and regression estimators.
Time Series Analysis and Forecasting
This course introduces various statistical models for time series and covers the main methods for analysis and forecasting.
Statistics
Meet Your Faculty
Quick Facts
Program:
Bachelor of Science in Statistics (BSc)
Bachelor of Science Honours in Statistics
Bachelor of Science in Applied Mathematics and Statistics
Bachelor of Science in Statistics and Economics (combined major)
Certificate in Statistics
Length:
Certificate: 2 years
Bachelor: 4 years
Offered Through:
University of Regina
Campion College
First Nations University of Canada
Luther College
Request Information
Connect with us
Why Study Statistics at the University of Regina?
Our programs play a fundamental role in the development of analytical and critical thinking, quantitative reasoning, problem solving, and the ability to understand and manipulate complex data and ideas.
Our professors hold 13 NSERC Discovery Grants, which makes the department one of the most successful of the University's academic units in national tri-council funding competitions.
The University of Regina is a full member of the Pacific Institute for the Mathematical Sciences (PIMS).
Co-op education program
Apply your knowledge in a real world setting. Co-op work terms provide you with career-related work experience, job search skills, and a higher chance of obtaining full-time employment upon graduation.
Expert professors and instructors
Math and Statistics faculty members are active scholars whose research occupies a significant portion of their academic work. By engaging in research, faculty members remain at the forefront of knowledge, passing that knowledge on to their students.
Learn from expert faculty members whose research interests include:
Statistical analysis of discrete data
Probability theory
Statistical inference
Stochastic processes
Biostatistics
Classical and Bayesian estimation methods
Zero truncated Poisson distributions
Student job opportunities
The Department of Mathematics and Statistics offers job opportunities for students as teaching assistants (markers, laboratory instructors, tutors) and research assistants.
MASS (Math Actuarial-Statistics Student Society)
MASS is a society that is open to all students interested in Math, Statistics, and Actuarial Science. Members organize functions not only for MASS students, but also for the general student body. These range from tutorial sessions for any students taking Math, Statistics, or Actuarial Science courses, to events to celebrate Pi Day (March 14), to collaborating with other student groups on science-themed events.
Statistics Frequently Asked Questions
What's the difference between Statistics and Math?
Statistics is a branch of applied mathematics. It is the study of the collection, description, analysis, interpretation, and representation of data, while mathematics is the abstract science of number, quantity, and space.
Math is an abstract science that includes numbers, formulas, and related structures, shapes and the spaces in which they are contained, and quantities and their changes.
What's the difference between a Bachelor of Science and a Bachelor of Science Honours?
The honours program has higher academic requirements. To graduate with a Bachelor of Science Honours degree, you must have an overall average of at least 70 per cent, and an average of least 75 per cent in math and statistics courses and other required science courses.
If you are interested in the honours program, you must get permission from the math and statistics department and plan to enter before the start of your fourth year of studies.
What clubs, campus events, and networking opportunities do statistics students participate in?
Can I transfer into a statistics program?
Yes! You can transfer from another U of R program, or from other college and university programs, as long as you meet the admission requirements for the Faculty of Science.
Do you offer scholarships?
Yes! We offer the following scholarships to undergraduate math and statistics students:
H.J. Promhouse Entrance Scholarship in Mathematics
Kornelius G. Toews Scholarship
James B. Carefoot Memorial Scholarship
Joan & Norman Beirnes Scholarship
Use our online Student Awards Management System (SAMS) to find other awards and scholarships for which you may be eligible.
Statistics Programs Concepts and Goals
U of R statistics majors have gone on to apply their knowledge to solve problems in science, technology and business
Study
You will study how statistics and numbers help understand the world, predict future events, analyze data, and solve practical problems.
Get experience
Co-op work terms provide you with practical, hands-on learning experience in your field and help you develop professional competency skills.
Get jobs
Statistics has applications in virtually all industries. Our graduates have worked for a wide variety of employers, from banks and pension companies, to brokerages and chartered accounting firms.
What Can You Do With a Statistics Degree?
Upon successfully completing your bachelor's program in statistics, you will be ready for the next step of your career. Some of our students go on to graduate studies.
To explore minors that may be available in this program area, please visit the Academic Calendar or meet with your faculty advisor in the Academic Advising Office after you are admitted.
Statistician
Biostatistician
Data Analyst
Data Scientist
Clinical Data Coordinator
Financial Analyst
Business Analyst
Operations Research Analyst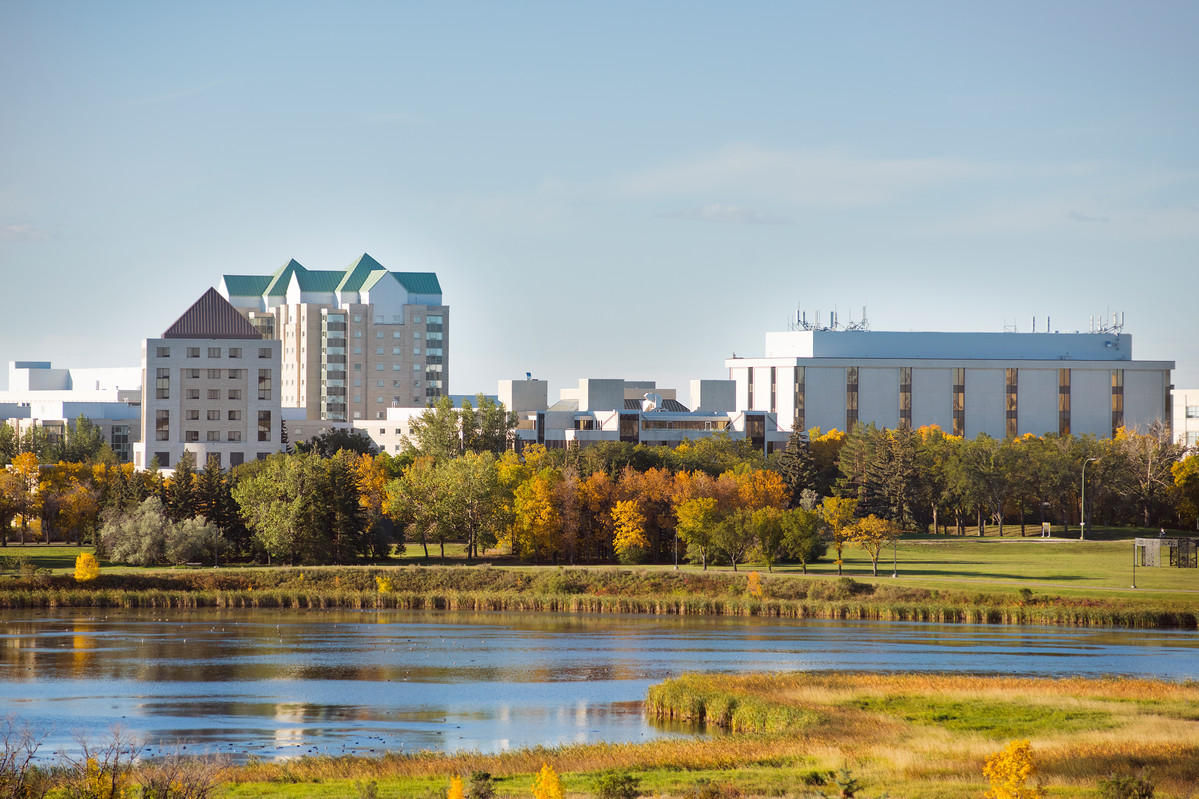 Request More Information
Loading...