Bachelor's Degree Program
Accounting
Many of the world's top managers and CEOs are accountants. You can be among them with a business degree with a major in accounting from the Paul J. Hill School of Business at the University of Regina in Saskatchewan. The Hill School of Business is well known for its strong accounting program and the employability of its graduates.
Accountants will always be a vital part of organizations. A business degree with a major in accounting will allow you to secure an entry-level job in accounting upon graduation and also set you up well to pursue a Chartered Professional Accountant (CPA) designation or a specialized graduate degree in accounting.
When you major in accounting, you will gain experience with managerial, financial and cost accounting practices, and learn how to prepare and analyze financial statements – all of which are skills that you need to succeed as a professional accountant. The Hill accounting major offers a full array of courses to prepare you for a successful accounting career.
In addition to all of the great student opportunities as outlined below, accounting students have the exclusive opportunity to apply to become a part of the Accounting Fellowship Program. Established more than 25 years ago, this program now has over 450 members and is made up of past and present Hill accounting students. The Accounting Fellowship Program is recognized by the accounting community as a significant accomplishment achieved by only the best Paul J. Hill School of Business accounting students and offers exclusive  access to industry experts to set you up for career readiness and success.
Accounting Major Requirements
As a Hill business student majoring in accounting, you will take a minimum of nine courses in the areas of financial accounting, managerial accounting, taxation and auditing. Students should refer to the CPA Saskatchewan Transfer Credit Guide to see what additional U of R courses are required for entrance into the CPA Professional Education Program.
Microcredential Certificate Options
Specialize your education and career with our five-course business certificates:
These certificates are open to business and non-business students and can be added to any U of R degree!
What Is Business Administration?
Business administration encompasses all elements relating to the management and operations of private, government and not-for-profit organizations in Canada and around the world. A bachelor degree in business administration prepares you to understand the inner-workings of organizations from all angles, including, but not limited to:
Fundamentals necessary to start your own company and/or assist a business start-up in achieving its goals,
Building and managing effective employee relationships,
Managing finances and making investment decisions,
Establishing a successful brand,
Preparing budgets, controlling costs, and maintaining financial records,
… and much more!
Business Administration
Meet Your Faculty
Quick Facts
Program:
Bachelor of Business Administration (BBA) with a Major in Accounting
Offered Through:
University of Regina
Request Information

Meet Hill BBA Student Jenna
Why Study at the Hill School of Business?
At the Hill School of Business there is a lot more to the university experience than just what you learn inside the classroom.
Our programs are designed to prepare you for a successful and progressive career in business as a responsible leader who creates positive social change.
Our experiential learning approach:
Builds connections between business and community,
Teaches you to think critically,
Creates networking opportunities,
Improves your leadership abilities, and
Helps you exceed your potential.
Create positive social impact
Plan, organize and facilitate initiatives that create positive social change.
The Hill Business Students' Society has raised $450,000 to date for Carmichael Outreach, a not-for-profit organization in Regina fighting homelessness, through their 5 Days for the Homeless campaign.
Win case competitions
Join a legacy of success; compete in and win prestigious awards at the largest student-run business case competition in Western Canada and Canada's oldest and longest-running undergraduate business competition.
The Hill JDC West team has 13 top three placements in the 16 year history of the Jeux du Commerce West (JDC West) competition.
The Inter-Collegiate Business Competition (ICBC) is an international case competition that receives over 170 team submissions from over 40 Canadian and international business schools each year. Students from the Paul J. Hill School of Business regularly participate, having sent 29 teams to the Final Round since 2010.
Manage and invest real money
Manage a $2 Million portfolio (of real money!) through the UR Investing Student Investment Fund: A student-run faculty-supervised academic program.
The Hill UR Investing program is the first student-managed fund launched in Saskatchewan!
Lead conscious capitalism
Start a business with Enactus Regina, an entrepreneurial and social innovation club that promotes conscious capitalism through student-driven community projects.
Enactus Regina's accomplishments include successfully lobbying the Government of Saskatchewan to enact a high school financial literacy curriculum, the creation of a national award winning financial technology start-up, and prototyping a product to improve accessibility for disabled photographers.
Connect with industry leaders
Gain real-life, paid experience in your field of study, work with seasoned mentors, and network with entrepreneurs and business leaders.
Scholarships
The $1,000 Hill Excellence Scholarship is awarded to students conditionally accepted to the University of Regina with a Canadian high school average of 85 per cent or higher. Learn more about
scholarships and bursaries
available to business administration students.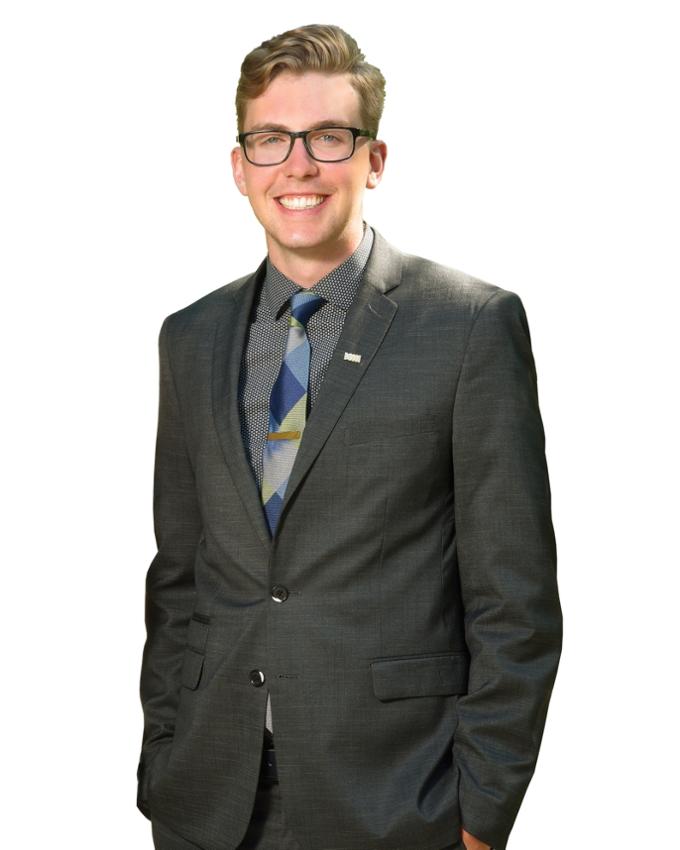 Involvement with the Hill BSS and other student groups at the Hill School not only allowed me to gain valuable practical experience, but also left me with many career opportunities once I graduated.
Owen Kot '20
Bachelor of Business Administration, Accounting Major
CPA Articling Accountant, MNP
Frequently Asked Questions
Are there study abroad opportunities?
Yes! We have 450 agreements with universities spread across 70 different nations. We also offer a number of international business opportunities (that you can take advantage of both internationally and here at home). These experiences can result in an International Designation on your degree. Find out more by following the links below:
What about opportunities for law school?
You can be considered for one year of transfer credit if you are admitted to an accredited law school upon completion of three years of U of R's Business Administration program. You can complete your remaining business requirements while attending your first year of law school. Earn two degrees in less time than if they were taken separately!
What Can You Do With a Business Administration Degree with a Major in Accounting?
You're the cog that makes the big wheel turn. Prepare budgets, control costs, and maintain financial records to help businesses achieve their vision.
A business degree with a major in accounting is adaptable and it allows you to pursue a career in many types of organizations – from large multi-national corporations to start-ups. A business degree with a major in accounting will allow you to secure an entry-level job in accounting upon graduation and also set you up well to pursue a Chartered Professional Accountant (CPA) designation or a specialized graduate degree in accounting.
With your business degree with a major in accounting from the University of Regina, you can take on roles such as these:
Accountant
Auditor
Tax consultant
Business analyst
City administrator
Operations manager
Commercial account manager
Credit counsellor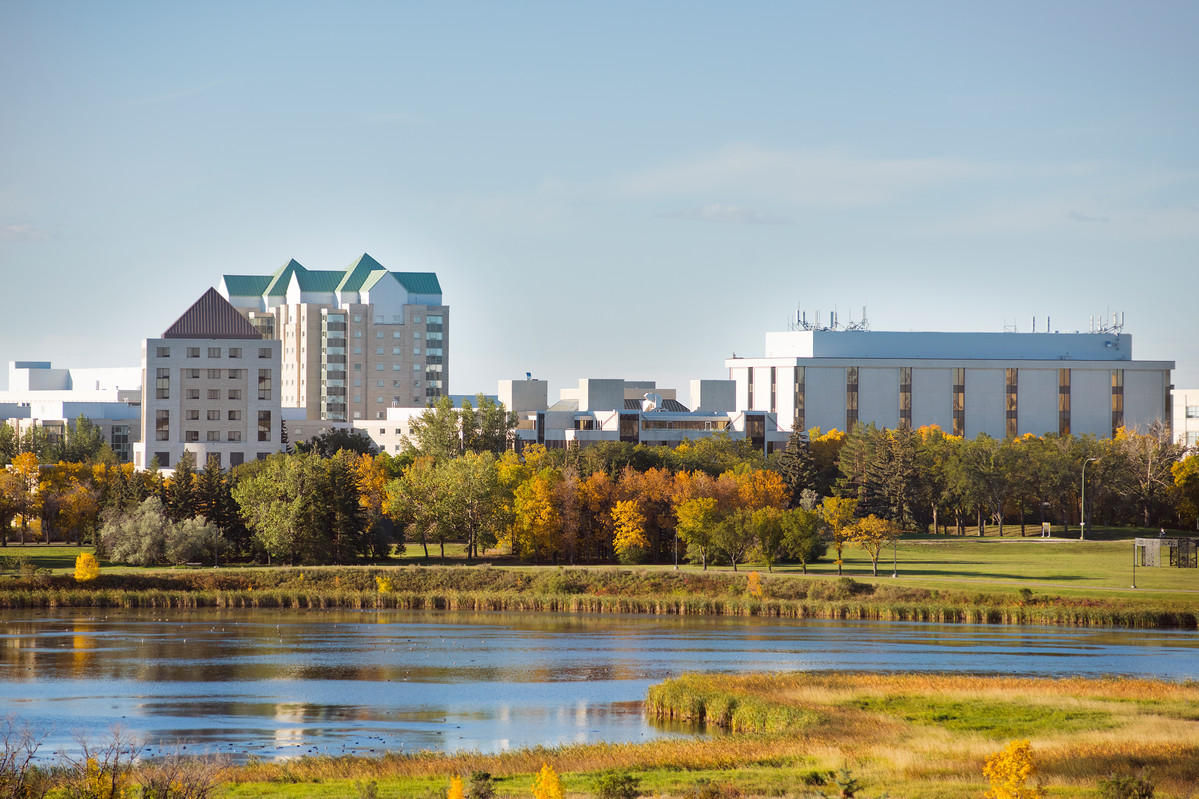 Request More Information
Loading...