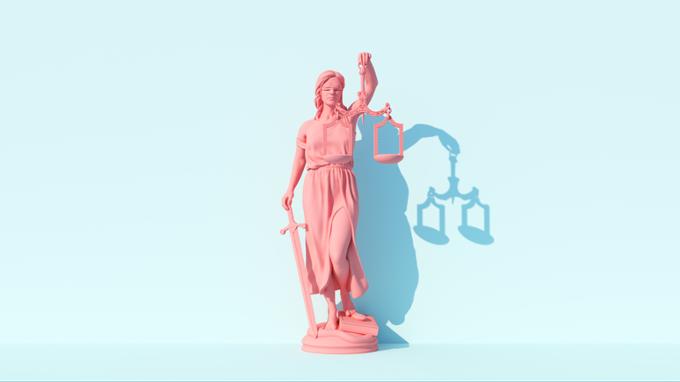 Department of
Justice Studies
The Department of Justice Studies is home to two distinct undergraduate programs: the Bachelor of Human Justice, and the Bachelor of Arts in Police Studies. These innovative programs prepare students for a wide variety of careers in the justice field.
Justice Studies' courses draw upon various academic disciplines such as anthropology, criminology, economics, geography, history, law, psychology, religious studies, and sociology integrating criminal, restorative and legal justice, and importantly social justice and human rights.
Justice Studies students have the opportunity to prepare for justice careers as pre-service professionals applying their knowledge, skills and attitudes at community, provincial, national and international levels with police services, restorative justice programs, correctional facilities, probation and parole services, human rights organizations, social services, and advocacy organizations with government and community-based organizations. This aspect of our programs emphasizes the value of integrating theory in practice and through learning by doing.
Human Justice students complete two practicum placements in justice organizations where they gain valuable professional knowledge, skills and attitudes that will afford them a solid foundation in their chosen justice careers.
During the final year of the Police Studies program, Professional Track students seek competitive admission to become a police officer and complete a one-year program of police college and on-the-job training, while Academic Track students complete additional university courses and a police-oriented practicum experiential learning placement.
UR Restorative Justice Club
Per their mission statement, the UR Restorative Justice Club "aims to promote the principles and values of Restorative Justice through processes, including dialogue, campaigns, circles, conferences, education, outreach, and research with academics, community members, practitioners, post-secondary volunteers, and skilled facilitators."
Future events can be found via their Instagram page.
Programs
Contact Us
Department of Justice Studies
University of Regina
Classroom Building, CL 343
3737 Wascana Parkway
Regina, SK  S4S 0A2
Administrative Assistant
Corie Smith
Phone: 306-585-4779
Department Head
Associate Department Head
Practicum Coordinator
Fall Career Forums
The next Justice Studies Fall Career Forum Sessions will be held on October 25 and November 8 in ED 314.
Coffee with a Cop
Coffee with a Cop
In collaboration with the Cornwall Centre and Regina Police Service, join us for Coffee with a Cop! This is an opportunity to sit down with members of RPS and URRJC. There are no agendas nor speeches, but rather an opportunity to ask questions, voice concerns, and get to know what is going on in our neighbourhood.
Date: November 16
Time: 11:00am-1:00pm
Where: Cornwall Centre
FAQ: Prospective Students - Human Justice
The Bachelor of Human Justice (BHJ) is a 120-credit-hour degree with an applied professional focus. Students gain an in-depth understanding of justice related to criminal and social justice in both Canadian and international contexts.

Students will acquire skills in analytical and critical thinking and human service practices complementing their general university studies and the liberal arts.

The Introductory and Advanced Practica are features of the BHJ program; students earning academic credit acquiring professional experience. Courses in the BHJ program are offered by faculty and practicing professionals.

The BHJ program prepares students for post-graduate work in fields such as law, criminology, justice studies, social justice, and human rights.
FAQ: Prospective Students - Police Studies
E-mail the Department of Justice Studies
The University of Regina collects information under the authority of The University of Regina Act and in accordance with the Local Authority Freedom of Information and Protection of Privacy Act and the Personal Information Protection and Electronic Documents Act for purposes of the administration of the University and its programs and services. By responding to this form, you are consenting to the University of Regina using your personal information in order to reply to your message.