Diploma and Bachelor's Degree Programs
Business Administration
At the Paul J. Hill School of Business, we pride ourselves on providing exceptional opportunities and experiences to our students. We've built a formidable reputation thanks to our experiential-first learning approach, our student-led community services and initiatives, and our ability to translate theory into real-world application. Exceed your potential with a Bachelor of Business Administration (BBA) degree or a Diploma of Business Administration (DipBA) from the Hill School of Business.
Bachelor of Business Administration
The Bachelor of Business Administration (BBA) degree is a four-year program designed to prepare you for a successful and progressive career in business as a responsible leader who creates positive social change. Gain general business knowledge in your first two years and by the end of year two, select one of five majors for specialization including:
Accounting
Finance
General Business Studies
Human Resource Management
Marketing
You can take courses like:
Innovation and Entrepreneurship, which exposes students to sources of, and barriers to innovation.
Introduction to Taxation for Business Decisions, which explores aspects of taxation from the perspective of a business manager.
Financial Modelling, which covers the implementation of financial theories using actual data and software. Digital Marketing, where you'll learn about leading trends in digital media and the evolving impact on marketing decisions.
Managing a Diverse Workforce, where you'll learn about how to manage employees in a global environment.
Staffing Organizations, which takes the perspective of human resource professionals to examine recruitment, selection, and placement in the workplace.
… and much more!
Sport and Recreation Management Joint Bachelor Degree
Expand your career opportunities even further with our five-year sport and recreation management joint bachelor degree program. This partnership between the Faculty of Kinesiology and Health Studies and the Faculty of Business Administration results in two bachelor degrees (BBA/BSRS) and is the only one of its kind in Western Canada.
The combination of degrees in Business Administration and Sport and Recreation Management will provide students with knowledge and skills in marketing, management, administration, leadership, analytics, entrepreneurship, human resources, and finance from both a sport and traditional business perspective.
Diploma of Business Administration
Start small and walk before you run with the Diploma of Business Administration (DipBA). The DipBA is a two-year program that provides an overview of all areas of business administration, and courses completed in the DipBA can be used towards the course requirements for the four-year BBA if you decide to transition into a degree.
Microcredential Certificate Options
Specialize your education and career with our five-course business certificates:
These certificates are open to business and non-business students and can be added to any U of R degree!
What Is Business Administration?
Business administration encompasses all elements relating to the management and operations of private, government and not-for-profit organizations in Canada and around the world. A bachelor degree in business administration prepares you to understand the inner-workings of organizations from all angles, including, but not limited to:
Fundamentals necessary to start your own company and/or assist a business start-up in achieving its goals,
Building and managing effective employee relationships,
Managing finances and making investment decisions,
Establishing a successful brand,
Preparing budgets, controlling costs, and maintaining financial records,
… and much more!
Business Administration
Meet Your Faculty
Quick Facts
Program:
Bachelor of Business Administration (BBA)
Diploma of Business Administration (DipBA)
Bachelor of Sport and Recreation Studies Internship/Bachelor of Business Administration Joint Program (BBA/BSRS-SRMI)
Length:
Bachelor: 4 years
Diploma: 2 years
Bachelor of Sport and Recreation Studies Internship/Bachelor of Business Administration Joint Program (2 degrees): 5 years
Offered Through:
University of Regina
Request Information

Meet Hill BBA Student Azba
Why Study Business Administration at the University of Regina?
At the Hill School of Business there is a lot more to the university experience than just what you learn inside the classroom.
Our experiential learning approach:
Builds connections between business and community,
Teaches you to think critically,
Creates networking opportunities,
Improves your leadership abilities, and
Helps you exceed your potential.
Thanks to our Co-operative Education & Internships program, you can gain 12-16 months of paid, full-time professional work experience before you graduate. The average salary earned for a business co-op student is $3,100 per month and the majority of placements result in jobs after graduation!
Create positive social impact
Plan, organize and facilitate initiatives that create positive social change.
The Hill Business Students' Society has raised over $450,000 to date for Carmichael Outreach, a not-for-profit organization in Regina fighting homelessness, through their 5 Days for the Homeless campaign.
Win case competitions
Join a legacy of success; compete in and win prestigious awards at the largest student-run business case competition in Western Canada and Canada's oldest and longest-running undergraduate business competition.
The Hill JDC West team has 13 top three placements in the 16 year history of the Jeux du Commerce West (JDC West) competition.
The Inter-Collegiate Business Competition (ICBC) is an international case competition that receives over 170 team submissions from over 40 Canadian and international business schools each year. Students from the Paul J. Hill School of Business regularly participate, having sent 29 teams to the Final Round since 2010.
Manage and invest real money
Manage a $2 Million portfolio (of real money!) through the UR Investing Student Investment Fund: A student-run faculty-supervised academic program.
The Hill UR Investing program is the first student-managed fund launched in Saskatchewan!
Lead conscious capitalism
Start a business with Enactus Regina, an entrepreneurial and social innovation club that promotes conscious capitalism through student-driven community projects.
Enactus Regina's accomplishments include successfully lobbying the Government of Saskatchewan to enact a high school financial literacy curriculum, the creation of a national award winning financial technology start-up, and prototyping a product to improve accessibility for disabled photographers.
Connect with industry leaders
Gain real-life, paid experience in your field of study, work with seasoned mentors, and network with entrepreneurs and business leaders.
Scholarships
The $1,000 Hill Excellence Scholarship is awarded to students conditionally accepted to the University of Regina with a Canadian high school average of 85 per cent or higher. Learn more about
scholarships and bursaries
available to business administration students.
Meet Hill BBA Student Jacob
The most impactful aspect was integrating myself into the whole community to create meaningful relationships. This laid the solid foundation of the network that ultimately helped support the start and the growth of Hillberg & Berk.
Rachel Mielke '03
Bachelor of Business Administration, Management Major
Founder and Chief Executive Officer of Hillberg & Berk
Business Administration Frequently Asked Questions
Are there study abroad opportunities?
Yes! We have 450 agreements with universities spread across 70 different nations. We also offer a number of international business opportunities (that you can take advantage of both internationally and here at home). These experiences can result in an International Designation on your degree. Find out more by following the links below:
What about opportunities for law school?
You can be considered for one year of transfer credit if you are admitted to an accredited law school upon completion of three years of U of R's Business Administration program. You can complete your remaining business requirements while attending your first year of law school. Earn two degrees in less time than if they were taken separately!
Business Administration Majors
Meet Hill BBA Student Jenna
What Can You Do With a Business Administration Degree?
A business degree is flexible, and it allows you to pursue many careers from finance to entrepreneurships as well as graduate studies including the Levene Master of Business Administration (MBA). With a degree in business from the Hill School of Business at the University of Regina, you take on roles like these:
Accountant
Corporate executive
Civil servant
Financial analyst
Human resource manager
Independent entrepreneur
Marketing manager
Policy analyst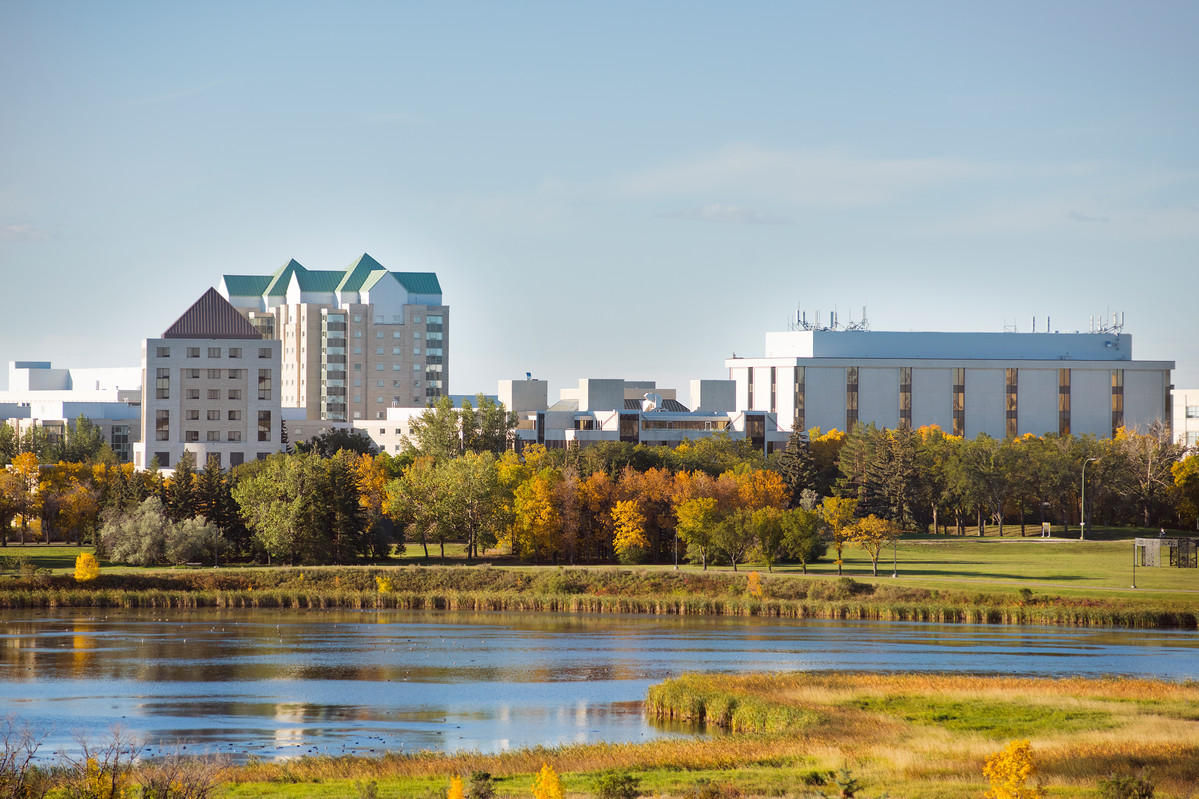 Request More Information
Loading...