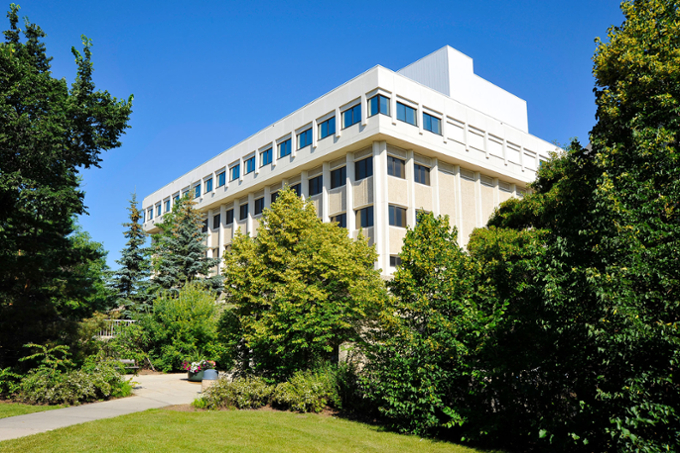 Stay Connected with Technology!
Information Services
Grad Students
If you are working with a Faculty member, you may receive hardware and software support for University-owned computer equipment, only through their Faculty.
Online and Proctortrack Exams
What if I have to take an online exam or Proctortrack exam?
Information Services
Information Services provides technical support and services to campus. See, info about our departments, including Research IT-Support (RITS). We hire co-op and part-time students.
System Outages and Maintenance
If you find that UR Self-Service, UR Courses, or Webmail isn't working, the Internet or WiFi is down, or your having application issues, please check to see if there is Scheduled or Unplanned System Outages or Planned maintenance happening with our campus-related applications and systems.
Contact and Hours Information
IT Support provides a variety of services and assistance to students regarding accounts, logins, passwords, webmail, WiFi and internet access, public labs, and printing. We ensure your concern is recorded, assigned, and addressed in a timely manner.
There are two Locations on Campus where you can get Technical Assistance
IT Support Centre is located in the Education Building, main floor, ED 137.
Dr. John Archer Library Help Desk, is located left of entrance doors, main floor commons. The library also has many public computers and printers for student use.
IT Support Centre
Phone: 306-585-4685
Toll-free in Canada: 1-844-585-4685
Email: IT.Support@uregina.ca
Phone-In Hours

Monday - Thursday: 7:30 AM - 10 PM
Friday: 7:30 AM - 9:45 PM
Saturday & Sunday: 9 AM - 9:45 PM
IT Support Centre
Education Building 137
In-Person Hours
Monday - Friday: 7:30 AM - 4:30 PM
Dr. John Archer Library
IT Support Help Desk
In-Person Hours
Monday - Friday: 8:30 AM - 9:45 PM
Saturday & Sunday: 9 AM - 9:45 PM
Connect With Us
Cybersecurity Tips
Information Services at the University of Regina is pleased to announce the University Password Management Policy effective February 26, 2018.
The new policy applies more stringent security controls for passwords based on information sensitivity of IT systems accessed by University of Regina users.
This policy consolidates password management controls to encompass all University applications and is applicable to all faculty, staff, students, and affiliates. It consists of 3 documents; the governing Password Policy (OPS-050-035) and two supporting technical standards.
Password complexity and length should take into account the sensitivity and importance of the systems that the authorization is intended for. The more important, the longer the password should be in addition to the use of a mix of upper and lower case with special characters and numbers. It is better not to reuse passwords that have been used before or are used on other accounts. Using the same password on multiple accounts increases the risk of compromise.
Your new password is required to satisfy the following:
Minimum 8 characters for students, 10 characters for employees, 16 for employees in High-risk areas.
Maximum 30 characters.
Must contain at least three out of four of uppercase, lowercase, numeric and special characters
Password must not include the special characters: @ $ \ " ' < > ;
The new password should have at least 2 new characters compared to the old one, and at least one change in the first 8 characters.
Cannot contain first name, last name, username, or birth date
Cannot contain any 4 digits found in student/employee ID
Cannot contain any sequence of increasing or decreasing digits greater than 3 (1234XX or XX4321 for example)
Cannot contain any character repeated three or more times
Printing Services
Printing experts providing extensive print solutions
Administration-Humanities Building 118
Phone: 306-585-4488 
Fax: 306-585-4780
Email: Printing.Services@uregina.ca
In-Person Hours
Monday to Friday 8:15 AM - 4:30 PM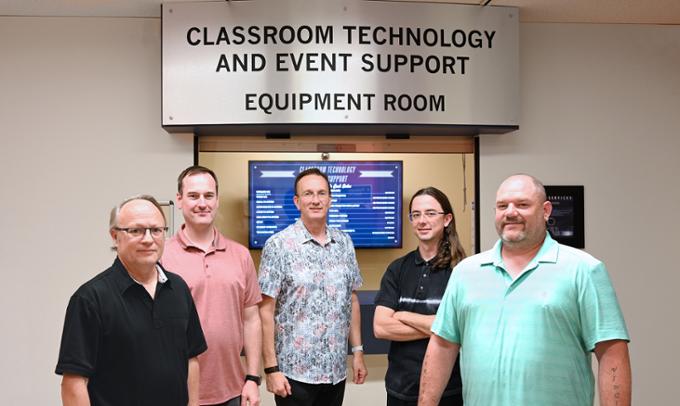 Classroom Technology and Event Support (CTES)
We provide support for classroom technology and events for the University of Regina
Education Building, 166
Phone: 306-585-4476
Email: CTES@uregina.ca
In-Person Hours
Monday - Friday 8:15 AM - 4:30 PM
Evenings
Monday - Thursday 6:30 PM - 10:00 PM
(during Fall and Winter Semesters)
Closed on Holidays
Information Security and Cybersecurity
Cyber Security Awareness is an important aspect of your campus life! See information on:
Phishing, viruses, and malware
Campus Cyber Advisories.
Information Security Policies & Standards
Technology Risk Assessments
Cybersecurity Resources.
Reporting Information Security Incidents.
Report Phishing
Report.Phishing@uregina.ca